Please fill out the details
we will get in touch
Gardeners Kennington give expert solutions for every garden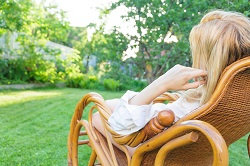 At Gardeners Kennington, we are always looking for new ways to surprise and please our customers in Kennington. That is why we are constantly striving to offer the widest range of professional gardening services whilst keeping our prices low and competitive. We really can do it all for your garden at the best price around. We have a team of outstanding gardening experts on hand to chat about all the options available to you in the SE11 district, so what are you waiting for? Call us today to find out more about our regular garden maintenance packages or our one-off services.
Tidy up your garden with our gardening help
Spring time often prompts us to begin tidying up the house. But often, this means that many of us forget about the garden! Why shouldn't your flower beds and grassy patches receive some tender loving care this year? Throughout the SE11 area, we've been offering great deals on springtime gardening services such as planting and spraying. Our Kennington gardeners can talk you through all the packages we can offer. Simply get in touch and we'll do what we can to bring your garden back to life in time for spring!
Get ready for summer with our gardeners Kennington
Are you planning the summer months already? Are you thinking of holding your annual BBQ again in your back yard? If you like to make the most of your garden in Kennington, then you might be thinking about hiring an expert garden maintenance service to tidy up and cultivate your outdoor space ready for the parties! Our SE11 landscape gardeners can come and truly spruce up your garden with their expertise. Or maybe some garden spraying and grass cutting is all that's needed to bring your garden back to life. Whatever you need, however small or large your garden might be we will have a service for you.
Let your kids play in a safe place in your garden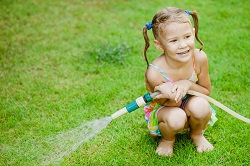 If you've got kids, you might want to keep an eye on the state of your garden. Gardens can potentially be a dangerous place for the little ones and it only takes a few moments for them to cause mischief! That is why we have a team of highly skilled and experienced experts in Kennington who can have a look at your garden, assess its safety requirements and suggest any of our SE11 garden maintenance options that could help. Our expert touch can help make your garden a safe and fun place for the kids and the entire family!
Have you given up hope? Call our gardening company
Do you often look out of the window and despair at the sight of your garden? There's no need to beat yourself up about it; sometimes life just gets in the way and we can't dedicate any time to sorting out the garden. That's why we have come up with the bright idea of offering a reliable gardening service in the SE11 region that can take care of all your garden related needs at a great price! We can do it all: lawn mowing, weed control or even total garden redesign!
Don't fret! We've got a solution for you! Book gardeners Kennington!
In every corner of the Kennington area, we have been weaving our gardening magic and opening up garden owners' eyes to true prospects of the their gardens! We've been offering a huge range of professional maintenance options at great prices. Our teams of dedicated experts are available to supply you with any of our affordable yet reliable gardening services. Just pick up the phone and give us a call today! Our gardeners Kennington will talk you through all the options, help you pick a package and then give you a free quote.


testimonials
what customers say
Can't fault Gardening Companies Kennington at all. The lads are incredible gardeners and are so talented, it's unreal.
Bob Hilton
Their gardeners are awesome. They do all of my lawn mowing and hedge trimming. They have lower rates than most of the competition in the area. I am very happy with the quality of service. Great company.
Jose N.
I enjoyed an excellent all-round garden maintenance service at the hands of Kennington Gardening Services.
Josh B.
This gardening company is reliable and the team always do a top job. I highly recommend GardenersKennington for all sorts of garden-related services.
Holly T.
My garden was in desperate need of some maintenance. I entrusted their gardeners with the job and they didn't let me down. Gardeners Kennington did an outstanding job and all for a very low price.
Stuart L.
Garden care services don't get much better than those provided by GardenersKennington. I've used them a few times now and they've never let me down.
K. Becker
We got a fantastic deal from Hedge Maintenance Kennington on our garden design. A real top class outfit and very reasonable and competitive prices.
Michelle A.
Garden maintenance done right, Gardeners Kennington made my home look great all without breaking the bank. Thanks!
Chris Davis
I'd looked at several firms before settling on Gardening Companies Kennington for my lawn maintenance. I wanted a firm I could trust to do the job quickly, consistently and well. This is what I got and I have been enjoying the benefits....
Norman Bates
My hedges were getting wildly out of control but I had absolutely no idea how to get the job of trimming them done myself. After asking friends about recommended gardening companies I decided to call Kennington Lawn Cutting Services....
Patrick